Let's face this we are adapting to the new normal which is going to be in place for a reasonably long time and have the Millennials and the following Generation-Z ( Gen-Z) which is shaping the future of Ecommerce.
Let's look at a few important stats here, over $1 Trillion spent annually in the US are by millennials, Gen-Z as they start spending will certainly be more than what the millennials are currently.
The future of Ecommerce is already making strides to address and capture this spend effectively.
Let's look at a few of these changes briefly:
1. AR (Augmented Reality) is increasingly helping people making their buying decision, the shopping experience that AR offers, especially in home decor and fashion as the prospect can get a better feel of the items without being there in person. There are many other industries that are making forays into AR now as this seems to be the safest shopping experience that can be provided given the times and the uncertainty.
2. AI (Artificial intelligence) and ML(Machine learning) are being used extensively to study the patterns of buyers. AI is constantly collecting and studying purchase patterns to understand and tailor suggestions based on these specific patterns that buyers exhibit. Do refer to the growth rates of AI in retail markets in the graphic* below: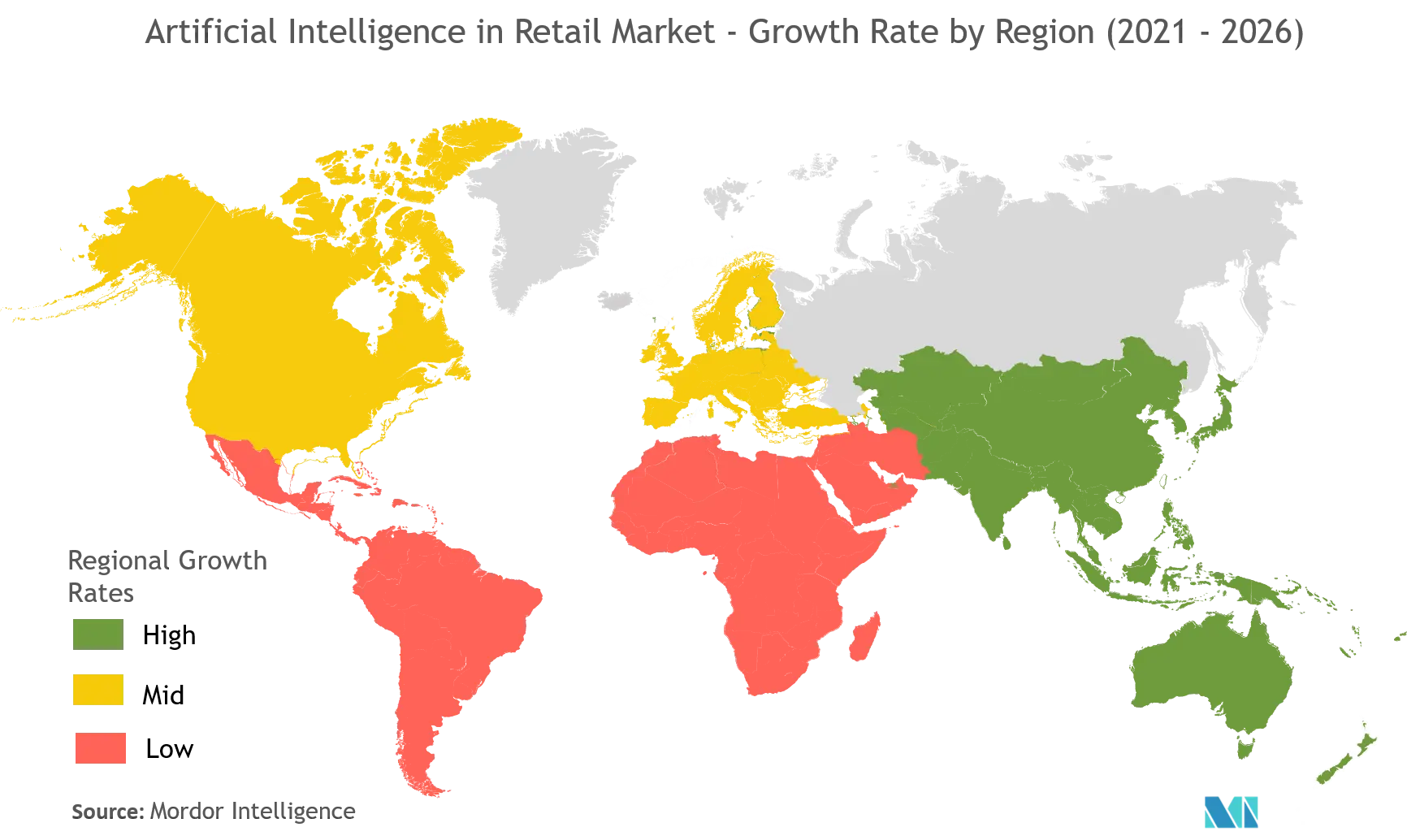 3. Voice Search to increasingly drive the numbers for automated Ecommerce, as per a survey about 45+% of millennials have used voice search via google/amazon services to conduct their shopping. This number is only going to increase due to the fact that voice search is possibly the easiest among searches.
4. Progressive Web Applications ( PWA's) are increasingly improving mobile commerce, this is because PWA's are relatively closer to the application versus the webpage on a mobile device. Shopping via mobile devices is expected to reach sales of over $400 Billion in 2022. PWA with headless commerce architecture enables a quick & reliable shopping experience that is mobile too.
5. B2B Ecommerce is undergoing digital transformation too, with large industrial organizations having to overly rely on this during the pandemic they have stepped up the pedal on Ecommerce in large enterprise space. This will help them move from a more traditional 'I know my customer' to 'I know my customer and their patterns of buying too. The vulnerability that came to bear during the pandemic got large organizations to jump on the B2B Ecommerce adoption so that they remain relevant in the business that they are in. Interestingly and reassuring is the fact that every organization has had a positive impact in terms of ease of conducting business and better predictability of revenue by digitally transforming their business.
At Tricon, we have over the last 24 years working with many marquee organizations across the globe in contributing and implementing solutions that have made helped them transform their business into the digital domain. We will be more than happy to be a partner in your progress, do get in touch with us.